Click on the tab below to select
Shari Mahar – MA - Executive Director
Tel: 604-568-4753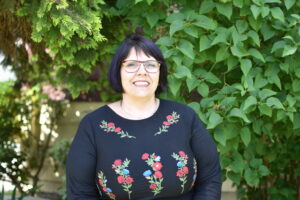 Since 1991, Shari has been employed by Community Integration Services Society in a variety of positions working her way into the Executive Director position in 2005. Shari is very knowledgeable and experienced in the Community Living field already having more than 10 years of relevant industry experience prior to joining the CISS team.
Shari is the proud parent of two adult children who have watched her career grow while they were themselves growing up.  Shari says "I am so proud that my children have had a front row seat in the development of CISS, they have always supported our cause and have grown into being strong advocates for people's rights".
Shari has strong leadership ideas that have came from her experience and through her education in Organizational Leadership and Development. Shari sets the bar high for herself and for everyone around her at CISS. She is determined to not let our protective and caring ways stand in the way of progress. She is always excited about what the future holds for CISS and for the individuals who chose our services.  Shari is proud of our staff and the exceptional work that they do every day, she knows that we are stronger when we work together.
---
Lee Weisgarber - Director of Community Inclusion Services
Tel: 604-800-0613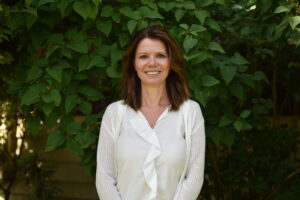 Lee is the Director of Community Inclusion Services at Community Integration Services Society; and is the proud parent of two grown children and grandmother to two young grandchildren.
Lee has served in the capacity of adult services for almost 20 years in many positions at CISS. She is a strong advocate for persons with disabilities and an active participant in the future of CISS'. 
Lee's strong leadership is appreciated by the leadership team and employees.
---
Ester Dela Cruz - Financial Administrator
Tel: 604-461-7495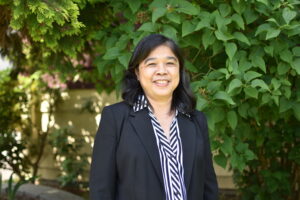 Ester joined CISS in June 2008 and brings extensive skills and experience in accounting and payroll, and a commitment to contribute to the continuing efforts of the Society in improving the services for individuals and families.
Ester is the Finance Administrator and is responsible for finance, payroll, pensions, and benefits. She is a strong leader and a trusted employee who manages all areas of finance with precision.
Ester is excited to be a part of Community Integration Services Society's future and success.
---
Jessica Castillo - Human Resources Administrator
Tel: 604-461-7493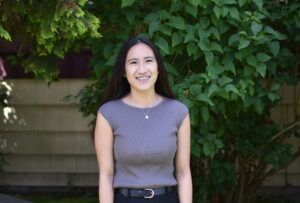 Jessica is very proud to be a member of the CISS team as the Human Resources Administrator. She is overjoyed to be part of a meaningful organization that values inclusion and growth. Jessica brings a new perspective to her duties and responsibilities with knowledge gained throughout her educational experiences in Human Resources.
Jessica is constantly looking for opportunities to continue to learn and grow, and is excited to be an active contributor in CISS's future.
---
Lori Moscone - Office Clerk
Tel: 604-461-2131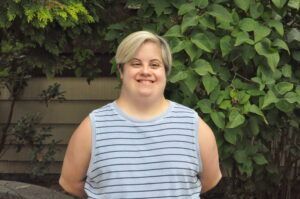 Lori first began with Community Integration Services Society in a volunteer capacity however it was quickly recognized that Lori was a hard worker and was appointed into a Part Time Office Clerk position in March 2011. Lori is dedicated to her work and is constantly looking for ways to help others. No matter the task, you will always find Lori with a smile on her face and an infectious laugh.
Lori enjoys spending time with her cat, Coco and going for walks with her Mom in her free time. She has proven herself to be an invaluable part of the Administration team and is a pleasure to work with.
---
Janna Hamzagic - Program Manager – IDS 1
Tel: 604-685-2267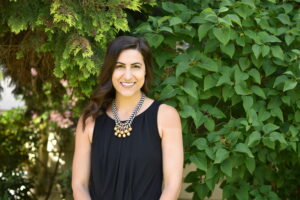 Janna has been teaching in the field of Applied Behaviour Analysis since 2012, and is excited to be part of CISS. Her educational background is in Early Childhood Education, Applied Behaviour Analysis and she is currently pursuing a degree in Human Resource Management. Janna is delighted to be a Program Manager and looks forward to empowering individuals to participate in community and a program that provides value and enrichment to their lives.
Janna frequents her favorite book stores, coffee shops, and spin studio in her leisure time and is always in pursuit of learning, exercising or spending quality time with her friends and family.
---
Riley Derksen - Program Manager - IDS 2
Tel: 604-461-7518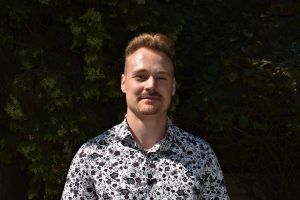 Riley is a new member of the CISS team, with a creative and open minded approach to providing care. Focusing on person centered support with strength based planning, Riley believes in celebrating uniqueness. Getting to know everyone individually and working together on exciting new goals is what Riley finds most inspiring.
Riley has been working in the field of support services for approximately a decade. Learning and collaborating with teams from a leadership perspective in recent years, Riley brings perspectives from experience in a range of settings like, home care, day programs, family unification/support, street outreach, and more.
---
Ana Wear - Program Manager - IDS 3
Tel: 604-461-7518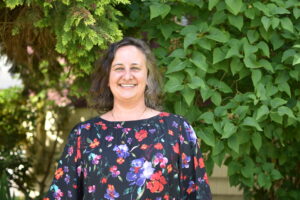 Ana has worked as a service oriented leader, overseeing the delivery of programs for families, individuals, and youth. Ana has had the opportunity to work with a vulnerable population, as well as in a leadership role, coaching and mentoring others, allowing for the development of skills to ensure efficient and effective programming.
In her spare time, Ana enjoys travelling, reading, spending time with
her family and friends.
---
Ken Obcena - Program Manager - IE
Tel: 604-685-2852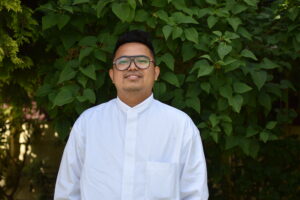 Ken has been with Community Integration Services Society since 2019. He is very pleased to take on the role of Program Manager for the IE/IDS3 programs, here at CISS.
Ken is a fun-loving, father of two youngsters, who deeply values connections and relationships. Ken has an academic background in psychology and kinesiology.
Ken is an avid advocate and has been supporting people with diverse abilities for more than a decade. Ken is excited to work with staff, families and individuals at CISS.
---
Tammy Dangtim - Program Manager - IDS/LS North Vancouver
Tel: 604-986-1511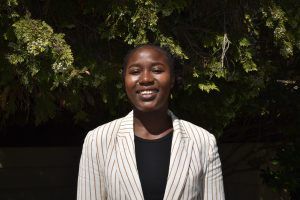 Tammy has been working in the Social Services sector since 2016 and counts herself privileged to work with persons that have diverse abilities, mental health challenges. Tammy has an academic background in Professional Counselling and is pursuing her certification as a Project Management Professional.
Tammy is passionate about advocating for vulnerable individuals and being a leader in her work. She is devoted to helping families in her community and ardently believes in the holistic wellbeing of people.
Tammy enjoys her work with CISS and is excited to work with individuals that come to us for support and inclusion.
---
Rohinton Unwalla - President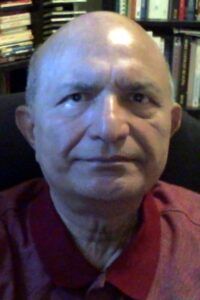 Rohinton joined the Board of Directors in 2020 and is excited to contribute to the work of the board.  Rohinton, has been involved with Community Integration Services Society since his son joined the IDS 1 team in 2008.  Rohinton and his family have always supported CISS and have attended all special events and is looking forward to meeting everyone as we come back together in 2021.
---
Michael Jiang - Treasurer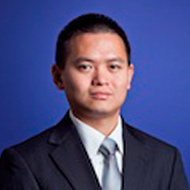 Michael Jiang became a Board Member and Treasurer in 2011. As a Chartered Accountant (CA) working with KPMG LLP, he brings strong financial experience and knowledge to CISS. Michael's past community services also includes volunteering with Special Olympics BC and UNICEF.
---
Peter Dawe - Past President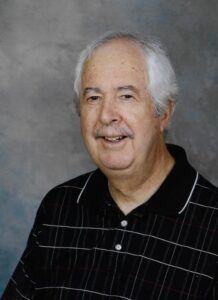 A happily retired educator who is pleased to volunteer as a Board member for CISS, a former teacher, coach and school administrator. My most satisfying achievement in education is being the founding principal of Archbishop Carney Regional Secondary School in Port Coquitlam.
My most satisfying service with CISS was being a member of the subcommittee which identified and suggested Melissa Park Lodge as the permanent home for our day services. In retirement my world has opened to the enrichment of service with Bead For Life in support of Ugandan women, with the strata council at my condo and with CISS. My world has also been enriched in recent years with the joys of travel, particularly in Portugal.
---
Jonathon Lawson - Board Member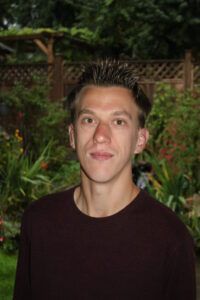 Jonathan Lawson has been with CISS since 2014, and is now proud to be a member of the Board of Directors, 2021.
Through CISS, Jonathan has done numerous volunteer jobs in the community and with the help of CISS has been working at Starbuck's in Maple Ridge twice a week.
Jonathan participates in four Special Olympics sports and belongs to Baseball Challengers.  He also volunteers in removing invasive plant species throughout the lower mainland.
Always eager to lend assistance, Jon has developed very good social skills and looks forward to helping any way he can.
---
Brandon Larson - Board Member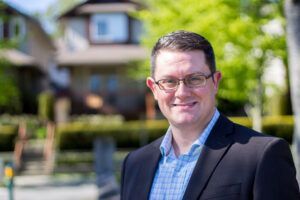 Brandon joined the CISS board in 2021. As a long term resident of the Tri-Cities Brandon has been committed to giving back to his community through various means. As a founding member of People Who Give a Damn Tri-Cities he has raised money for a variety of local charities through quarterly events. Brandon is also a dedicated volunteer at numerous events, including the CISS Annual Christmas luncheon.
As a board member he is committed to supporting CISS as they move forward and continue to provide invaluable support and resources to their clients.
---