The Peter Dawe award first started in 2022 in commemoration of the retirement of CISS board member, Peter Dawe. This award is given to an individual who strives to do their best, going above and beyond for themselves and the community.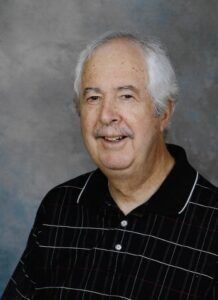 Peter Dawe was a long-time CISS board member who constantly went above and beyond in all areas of his life while simultaneously uplifting those around him. He was always dedicated to advancing the rights of people with disabilities and has left a long-lasting legacy at CISS and in the community. Peter has been involved in every significant moment in CISS' history, from the opening of Melissa Park to the Covid-19 pandemic. His genuine, kind demeanor has been felt over his past twenty-three years of work and will undoubtedly leave a lasting impact on the organization for many years to come. We are all better when we take that extra step to make a positive change, and Peter will always be remembered for teaching us this important lesson.
Anyone is eligible to submit a nomination through our website. Nominees can be people using CISS services, volunteers/employees, members of the community, etc. People that were not selected for the award in previous years can be re-nominated in the next year.
The process requires nominators to submit a 500-word max response to each question. Kindly download and fill out a nomination form here and email it to humanresources@gociss.org .
Applications open annually on June 1 and will close annually on October 31.
During the November board meeting, the board of directors will decide through the grading rubric who will receive the Peter Dawe Award. All applications will be anonymous, and the board will evaluate each nominee and reach a unanimous decision on the person who deserves the award the most.
The Peter Dawe Award will be presented annually at the CISS Christmas party. The nominee, their family, and the nominator will all be invited to the Party to receive the award.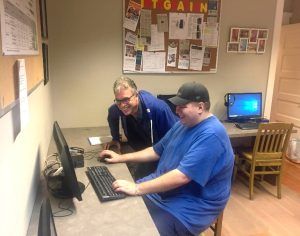 In recognition of his continued hard work and dedication, we would like to acknowledge Adam Holmes, the first recipient of the Peter Dawe Award.
Adam has been apart of our Personalized Supports Initiative (PSI) service since 2013. Since then, he has been very successful in pursuing his dream of working in the technology sector. Adam arrived at CISS with a well-defined talent for working with computers, and we were lucky enough to have an equally talented IT person, Angel Guzman, for him to work alongside. Adam has always been the ideas person behind any of CISS' technology advancements. Through his collaborative efforts with Angel, Adam was able to achieve many of his set out goals. We are forever grateful for his determination, commitment, and enthusiasm. To this day, they continue to work together and consult about the best systems for CISS. Congratulations Adam!