Melissa Park Catering by CISS is back!
The CISS Melissa Park Catering Social Enterprise is designed to be a small business providing work to several individuals who are interested in starting their own culinary business.
During the Covid-19 pandemic, the team took a step back from their regular operations, but recently made an exciting comeback by participating in the Entrepreneurs Marketplace as a vendor at the World Employment Conference. The conference was hosted by the Canadian Association for Supported Employment, Inclusion BC, the BC Employment Network, and the World Association for Supported Employment and showcased international exhibitors, speakers, and workshop leaders.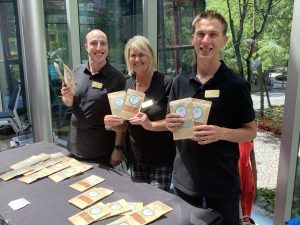 The event was a tremendous success. The Melissa Park Catering team sold many of their dips to people from all over the world and were able to learn, explore, and make new connections with other inclusive entrepreneurs.
Everyone here at CISS is immensely proud of all the work that the Melissa Park Catering team put in for the conference and is excited for their many future ventures to come.
If you are interested in ordering, please reach out to catering@gociss.org .
To find out more about the world conference visit the Canadian Association for Supported Employment (CASE)
Just add sour cream, Greek yogurt or mayonnaise, stir, and your dip is ready to serve.
We currently have two dry dip varieties available at $7 each. 
Try out our Dill Mix for a classic blend of familiar flavors everyone will love!
Looking for something a little more spicy and exciting? Try our chili and chives Mexican Dip!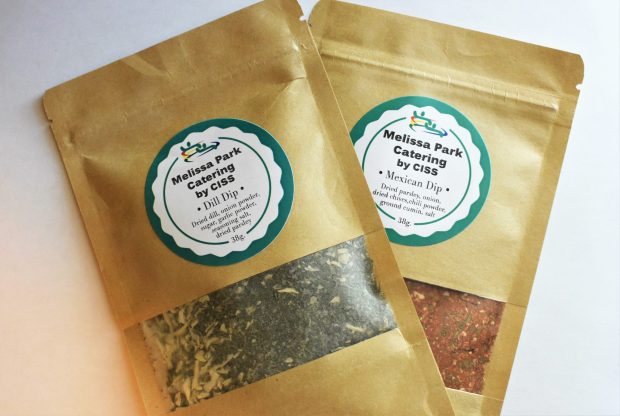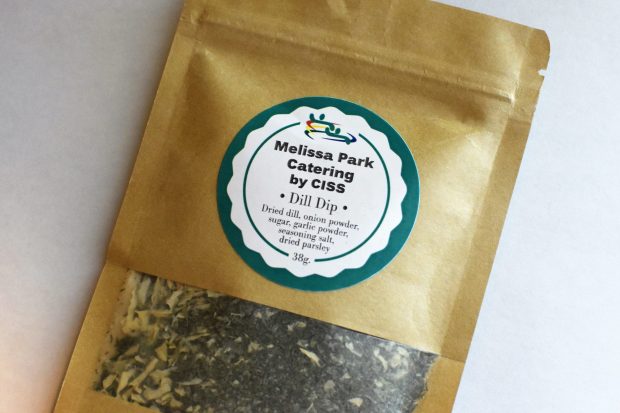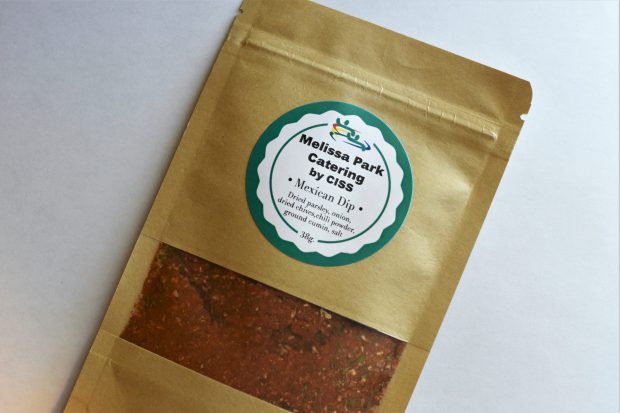 Not craving dip? Use our blend as a spice mix on meat or fish for an easy and delicious dinner.
If you'd like to place an order or have any questions, please contact us
at catering@gociss.org today!